Awesome Services
We are a group of professional developers and sales who really love our awesome products ethernet components RJ45 jack connectors & giving support.

Your request will be responded within 8 hours, get in touch with us now.

R&D available. Skilled engineer team helps to meet various customized requirement.

Quality is always the first priority we concern.
Products
A complete line of Integrated RJ45 Jack Connectors for 10/100/Gigabit ethernet applications, including single Tab Up, 1xN Tab Down, SMT, Low Profile, Vertical Mount and 2xN stacked packages.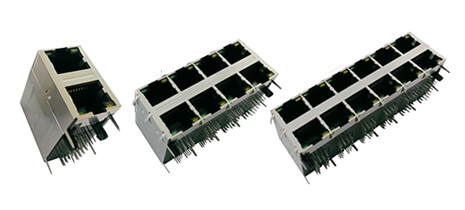 10/100/Gigabit RJ45 2xN Integrated Jack Connector with Magnetics, with or without LEDs, designed to support such applications: Switches, Routers, Servers and Hub. PoE/PoE+ enabled-compatible to IEEE 802.3af/802.3at standard.
Partners