Awesome Services
We are a group of professional designers and developers who really love creating awesome RJ45 products & giving support.

Your request will be responded within 8 hours, get in touch with us by email and Skype.

R&D available. Skilled engineer team helps to meet various customized requirement.

Quality is always the first priority we concern.
Products
A complete line of Integrated RJ45 connectors for 10/100/Gigabit Ethernet, including single Tab Up, Tab Down, SMT, Low Profile, Vertical and 2xN stacked packages.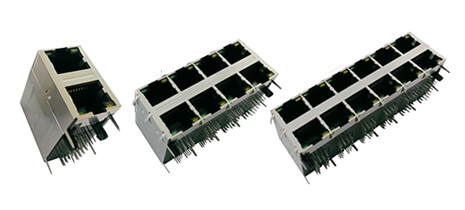 RJ45 Modular Jacks with integrated 10/100/Gigabit magnetics in right angle tab down port configuration meet IEC60603-7 performance requirements. RJ45 Jacks with integrated magnetics have shields with EMI fingers on top and on both sides …
Clients Testimonial
Nullam mollis ullamcorper felis. Nam ultricies commodo varius. Fusce at commodo massa. Aenean sit amet sem tellus. Nulla eget suscipit dui. Curabitur placerat pretium tincidunt. Aenean iaculis luctus diam, aliquet finibus ante congue ma …
Nullam mollis ullamcorper felis. Nam ultricies commodo varius. Fusce at commodo massa. Aenean sit amet sem tellus. Nulla eget suscipit dui. Curabitur placerat pretium tincidunt. Aenean iaculis luctus diam, aliquet finibus ante congue ma …
Nullam mollis ullamcorper felis. Nam ultricies commodo varius. Fusce at commodo massa. Aenean sit amet sem tellus. Nulla eget suscipit dui. Curabitur placerat pretium tincidunt. Aenean iaculis luctus diam, aliquet finibus ante congue ma …